About Maruti Multichem Pvt. Ltd.

Company Profile

<

Maruti Multichem Group,(Formarly Known As Maruti Industries) is a leading manufacturer and exporter of wide range of Reactive Dyestuffs including Turquoise Blues In their sister concern Company "BLUETRON"
.

Maruti Multichem Pvt. Ltd. is established in 1987 by Dr. R.R. Gupta.( Chairman & Managing Director ) , and now being ably carried forward by his two sons :-

Mr. Prashant Gupta, a highly qualified Chemical Engineer.
Mr. Viral Gupta, (MBA)
Maruti Multichem Pvt Ltd is having highly motivated team of young entrepreneurs and trained technocrats for smooth and efficient functioning for manufacturing marketing and after sales services.
The company occupies a prominent presence in today's chemical exports scene now from Ahmedabad, the commercial capital of Gujarat, one of the most progressive states of India.
Maruti Multichem Pvt. Ltd. has a total Production capacity 3000 MT per annum And group Production Capacity 10,000 MT Per Annum.
The aim of the company is to offer customers the benefit of established close ties and extensive knowledge of the producers world-wide, strong international links, technical expertise, competitive sourcing and efficient supply chain management.
Our GROUP OF COMPANIES are :-
Maruti Multichem Pvt. Ltd. – We make "ME" Bi-functional Dyes , "HE" High Exhaust Dyes , Printing Dyes & "M" Cold Brand Dyes here. Website :-
www.marutiindustries.com , www.marutimultichem.com

Gaurav Industries Pvt. Ltd.
– We make Vinyl Sulphone based dyes And also other dyes like Reactive "RR" Series and "RGB" Series here.
Website :-
www.guravind.com

Pacific Industries
– We make Reactive Blue Dyes here. Website :-
www.pacificdyes.com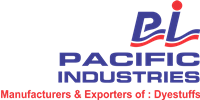 Gayatri Dye Chem
– We make Reactive Blacks Dyes here. Website :-
www.gayatridyechem.com
Bluetron
– We make Reactive Turquoise Blue Dyes here. Website :-
www.bluetrondyes.com

Neochem
– We make Reactive Yellow Dyes here. Website :-
www.marutimultichem.com
We also offer specialized dyestuffs similar to multinational brands &. All our products are ECO Friendly & AZO-Free.
The founding principle of our venture since inception is not to compromise with quality.
Vision:Our vision is to take a proactive part to see our company as a major player in dyestuff industry
and is attainable and started markting Intemediate also.
Mission:As in Grand Prix, our mission is to be always streets ahead of our competitors, and the best way to eliminate competition is to adhere to strictest standards of quality.
Philosophy:We have always been governed by the philosophy that nothing succeeds like success, a true grit and determination to succeed. It is a range gift of vision backed by top class initiative skills, which separate champions from the also-ran.
We believe in strong relationship on the basis of trust in our clients, business friends and employees. We develop our products line with our own innovative and indigenous technologies. A large number of our clients of high repute are proof that we are on the right track.
Human Resources:We employ the finest talent in the industry. Senior members of the management team are from top technical institution. Our team comprises people who had experience in big companies in global business.
We create an environment for innovation and continuous learning that fosters a desire to excel and willingness to experiment.
Enviorment Protection & palning:
Maruti Multichem Group management is committed to provide cleaner, healthier and safer living conditions and an improved quality of life.

We are focusing on :-
Development of production processes which generate less waste
Technological Improvement of waste water treatment facilities.
Moving towards sustainability is also a social challenge , It helps us improve the socio economic status , We are taking utmost care to put our contribution towards clean and green environment.
---